Headteacher's News
18 December 2020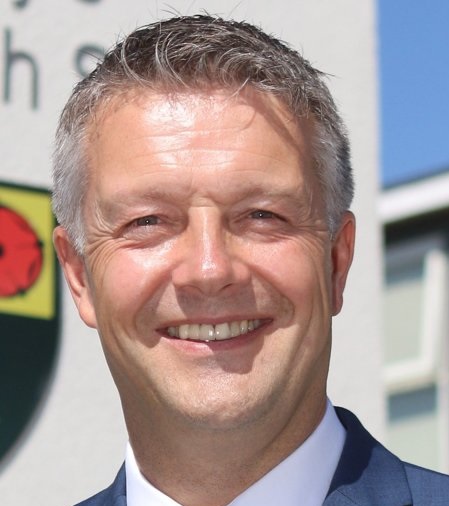 On Wednesday this week, I wrote to you all explaining our plans for reopening school in the New Year.
I apologise, but due to a very late announcement by the government, this information has now changed.
Therefore, in line with new advice, from Monday 4 January 2021, school will be open to Year 11 pupils only. They will follow their normal timetable in school, as well as sitting their mock exams where appropriate.
All other pupils will be asked to work remotely from home. Years 7 – 10 will then return on Monday 11 January 2021.
Learning from home
All pupils in Years 7 – 10 will be expected to work from home, following their ordinary timetable. Staff will teach lessons and be contactable through mediums such as Microsoft Teams and ClassCharts. A reminder that you can refer to the guidance regarding remote learning on our website, which can be found here: https://www.lsmchs.com/remote-learning
Your child's classroom teachers will be available at the normal times for their full timetabled lessons. Pupils are expected to be ready to engage in their learning for these sessions. In essence, it will be a normal school day, but with pupils at home.
This system worked extremely well at the end of November. Engagement in lessons was extremely high and I am very confident this will be the case again in January.
Behaviour Expectations and Illness
During online lessons, we would expect pupils to behave in an acceptable manner and they can expect normal school sanctions to apply on their return if they disrupt or misbehave.
If your child is ill, we would expect parents and carers to call school and follow normal procedure. In all other cases, attendance at all lessons is compulsory.
Virtual Classes
If any pupil needs assistance with access to a computer, then please get in touch with school and we will be able to advise you.
Free School Meals
Any pupils who are in receipt of Free School Meals are still entitled to receive them. If you would like your child to continue to receive their Free School Meal, then please contact school and suitable arrangements will be made.
Key Worker/Vulnerable Pupils
We will accept key worker/vulnerable pupils in Year's 7 - 10 if they are not self-isolating, and their parent/carer feels being in school would be a better option for them. If you feel this applies to you, then contact school to arrange this as soon as possible, but please be aware that if your child does come to school, they will be accessing their lessons online like every other child in their year group.
Mass Covid Testing for Pupils and Staff
Latest government announcements make it clear that they expect schools to be able to co-ordinate mass testing for C19 of pupils and staff. We will continue to respond positively to any initiatives which can be implemented safely and to the benefit of the school community. However, I'm sure you'll understand that this proposal will present all schools with significant challenges. Only when we have been provided with all the relevant information and resources for us to facilitate testing will we consider running it at St Mary's. It is highly unlikely that this will be in the first week back in the New Year, but I will write to parents when more information is available.
Communication
With us closing for Christmas today, please understand that we will not be able to respond to any requests for assistance until we return on Monday 4 January 2021.
Remember that the school website provider has changed, so our homepage does now look different. The website address remains the same (www.lsmchs.com). In addition, the school app has now changed from SZApp to Schudio, which can be found through your preferred App store. If there are any further changes between now and January 4, we will try to keep parents informed through the website, app and our social media outlets on Twitter (@LeylandStMarys) and Facebook (@StMarysLeyland).
Again, apologies for the late notice on these changes. Thank you for your continued patience and understanding.