Coming Soon 3G Pitch
20 January 2022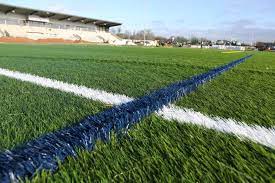 It's the final countdown!
The long awaited replacement of the astroturf to 3G is scheduled to commence week of 7th March.
Construction vehicles will be on site for approximately 6 weeks, and we ask that you park considerately on the nearby roads to allow the traffic to flow and to ensure the safety of our children.
It is indeed an exciting time for the school as the new surface will allow the PE department greater flexibility across the year. Fingers crossed and weather permitting it should be ready for our return after Easter.