Immunisations- Year 9
9 November 2022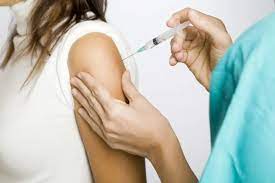 We are due to visit St Mary's High School on Friday 20th January 2023 to administer Diphtheria, Tetanus, Polio and Meningitis ACWY vaccinations to Year 9 pupils.
Please complete the form to CONSENT or REFUSE the vaccinations, which will close at midnight on the 23rd November 2022.
When filling out the form please opt for the YEAR of birth BEFORE the month.
If you have made an error or are unsure whether you have already completed a form, please contact us on the telephone number below. Please do not attempt to complete another form
Thank you
Immunisation Team
Telephone Number 0333 358 3397 option 3 followed by option 1