Cancellation of End of Year of Exams
Cancellation of End of Year of Exams
7 January 2021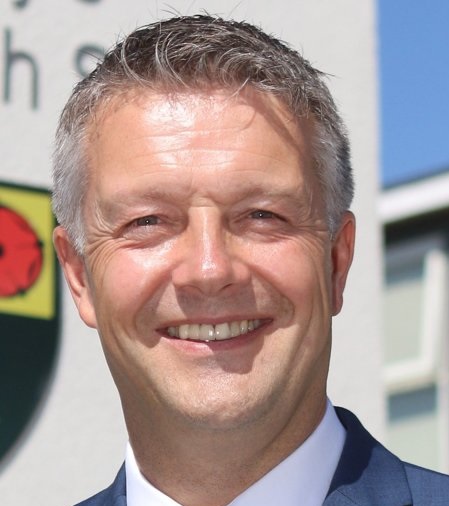 IMPORTANT INFORMATION REGARDING SUMMER EXAMS FOR YEAR 11
Dear parents and carers,
The Education Secretary, Gavin Williamson, yesterday confirmed that all summer exams have now officially been cancelled. He has said that Teacher Estimated Grades will be used to determine pupil's exam grades this year.
Currently, schools have received no further guidance about how the system will work to ensure that it is fair, transparent and accurate for all pupils across the country. However, given the new national lockdown and move back to online learning, alongside the issues many schools faced with pupil self-isolation before Christmas, I broadly welcome this announcement.
At the moment, we are not sure how the criteria for awarding grades will operate. Ofqual (The Office of Qualifications and Examinations Regulation) have said they are working closely with the Department for Education and will consult widely next week on how arrangements for GCSEs and other exams will work. Once we have received further information, I will write to you again and explain in greater detail the implications for your child.
However, now more than ever before, it is vitally important that your child engages with their learning. The uncertainty and worry that exams can bring has gone. It is now down to how hard they work in class, how much they listen to their teacher's advice and how prepared they are to give it their all and complete tasks to the best of their ability. Every child will have plenty of opportunities between now and the summer to affect their grades and every pupil in Year 11 must have the mind-set that hard-work and application will benefit them immensely.
Failure to engage with online learning or to complete tasks or follow teacher instructions will, sadly, not benefit any pupil.
As I've said, we aren't yet exactly sure how staff will determine pupil grades. Usually, a range of factors can affect estimated grades. Mock exams are often a good indicator of how a pupil is progressing. However, I know that, through no fault of their own, not all pupils in Year 11 sat their mocks before Christmas. I do not want any pupil to worry about this, and no pupil will be adversely affected by it. Teacher estimated grades will take account of previous classwork, past papers set as class/homework tasks, work which has still to be completed on the syllabus, coursework completion - the list goes on. Teachers have, and will continue, to judge pupil work against the criteria set by exam board mark schemes to arrive at a credible grade for all. There is plenty of scope for positively affecting grades from now until the summer, even if mock exams have not been sat, or the result received was below expectations.
Until we receive clearer guidance on how final grades will be awarded, I would ask that parents and pupils refrain from asking teachers what their estimated final grade will be. It would be unfair to put teachers under this pressure and, if last year is anything to go by, schools will not be allowed to divulge individual grades until GCSE results day anyway (currently scheduled for Friday 27 August).
As pupils are being asked to work remotely at the moment, I will remind you that school can be of assistance if you are experiencing any difficulties with accessing the work. Please get in touch with us through the usual means to ask for assistance. In addition, the school website has a dedicated page devoted to remote learning which can be found here: https://www.lsmchs.com/remote-learning
The Prime Minister has stated that schools should return to face-to-face teaching as soon as possible, and has initially indicated that this may happen after February half-term. However, irrespective of whether education is in school or online, pupils in Year 11 must continue to do their very best and take ownership of their destiny as we move towards the end of their time at St Mary's.