School Transport
2 March 2021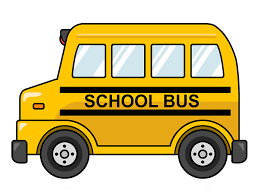 All county council contracted dedicated school transport services and the duplicate services which operated last term will begin operating again from the 8th of March.
As you will be aware, during the school closure period fares have not been taken on board. From Monday the 8th of March fares will again be taken on board or valid passes should be shown - please remind the students.
Attached is the LCC Covid-19 Dedicated School Transport Guidance. There have been no operational updates since this was last issued to yourselves in November 2020. Please disseminate this information to your parents/carers and students bearing in mind that the contact information within for LCC officers is purely for school use therefore directly publishing this document to your website etc is not advised. Parents/carers and students can also find out more information on the county council website with regards to school transport https://www.lancashire.gov.uk/coronavirus-updates/travelling-to-school-in-lancashire/
Please remind the students that face coverings are mandatory unless exempt-the attached poster can be used to support this message.
Finally, please continue to take a 'walk up fare payer' register as agreed at the beginning of the academic year. As you will recall LCC's school bus team issue passes for our services so we know who these passholders are. However, we do not know who those students are that pay on the day. For test and trace reasons we asked that schools take a register so that you have a complete picture and know who had been in contact with whom should there be any covid-19 positive cases. Please be mindful that we may need to contact you to report driver positive tests and you will need to inform those who have used those dedicated school services on particular days. Adding to this, as you will be aware student home life arrangements also mean that on different day's students may use different services which may also need to be kept in mind. A robust system is necessary. We will be reviewing the fare payer register system at Easter and will keep you informed of any changes.
Guidance_to_Schools-_school_transport