We Will Rock You School Production
We Will Rock You School Production
31 October 2022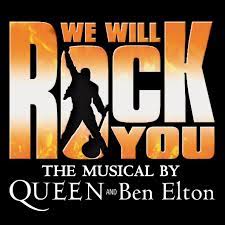 COVID 19 unequivocally has a lot to answer for. So, to be able to open up our doors and invite the families and friends of St Mary's in to see the pupils' talent, skill and hard-work in the first full school production since lockdown, was incredibly heart-warming to see. What's more, with 'We Will Rock You' bursting with energy and vigour, we couldn't think of a better way to kick off school productions again than with a bang!
Set in a futuristic world dominated by technology where its clonish inhabitants all think, dress and act the same, the musical follows a group of rebel Bohemians on their journey to 'break free' and restore individualistic expression through the power of rock and roll. With music being forbidden by the tyrant of the new world, Killer Queen, musical instruments, musicians and songs are a thing of the past. But in their quest to find ancient musical relics, Bohemians Brit and Oz believe they've found 'the one'.
From Gaga Kids to Bohemians, it was fantastic to see the involvement of pupils from every year group. As ever, St Mary's celebrated catholic ethos shone through with outstanding team effort and encouragement throughout the entire rehearsal process from every cast member. Their dedication was truly impressive and the hours of line learning, choreography and preparation has been remarkable; their commitment and enthusiasm, without a shadow of a doubt, paid dividends.
On Thursday 20th October, just six weeks after starting rehearsals, the show was a huge success with a highly engaged audience who laughed, cheered and applauded throughout the entire performance (causing great excitement and anticipation in the cast). From powerhouse vocals, to air guitars and whole cast dance routines, every pupil should be extremely proud of their accomplishments, especially as it was the first time venturing out on stage for some cast members. It has been a delight to watch the pupils grow in confidence throughout the whole process, leading to an astounding performance framed by the wonderful Music, Art and Design Technology departments who helped tie the performance together with sound, lighting and set – empowering the pupils to be the rock stars they are! The cast fully embodied the message of the play and our school motto: when the odds are against you, never give up. Let your light shine.
My final thanks go to the audience. The devotion of the pupils warranted an electric live audience, so a massive thank you goes to those who attended the show. We cannot wait for the next show that is going to be even bigger and better than ever. See you there!